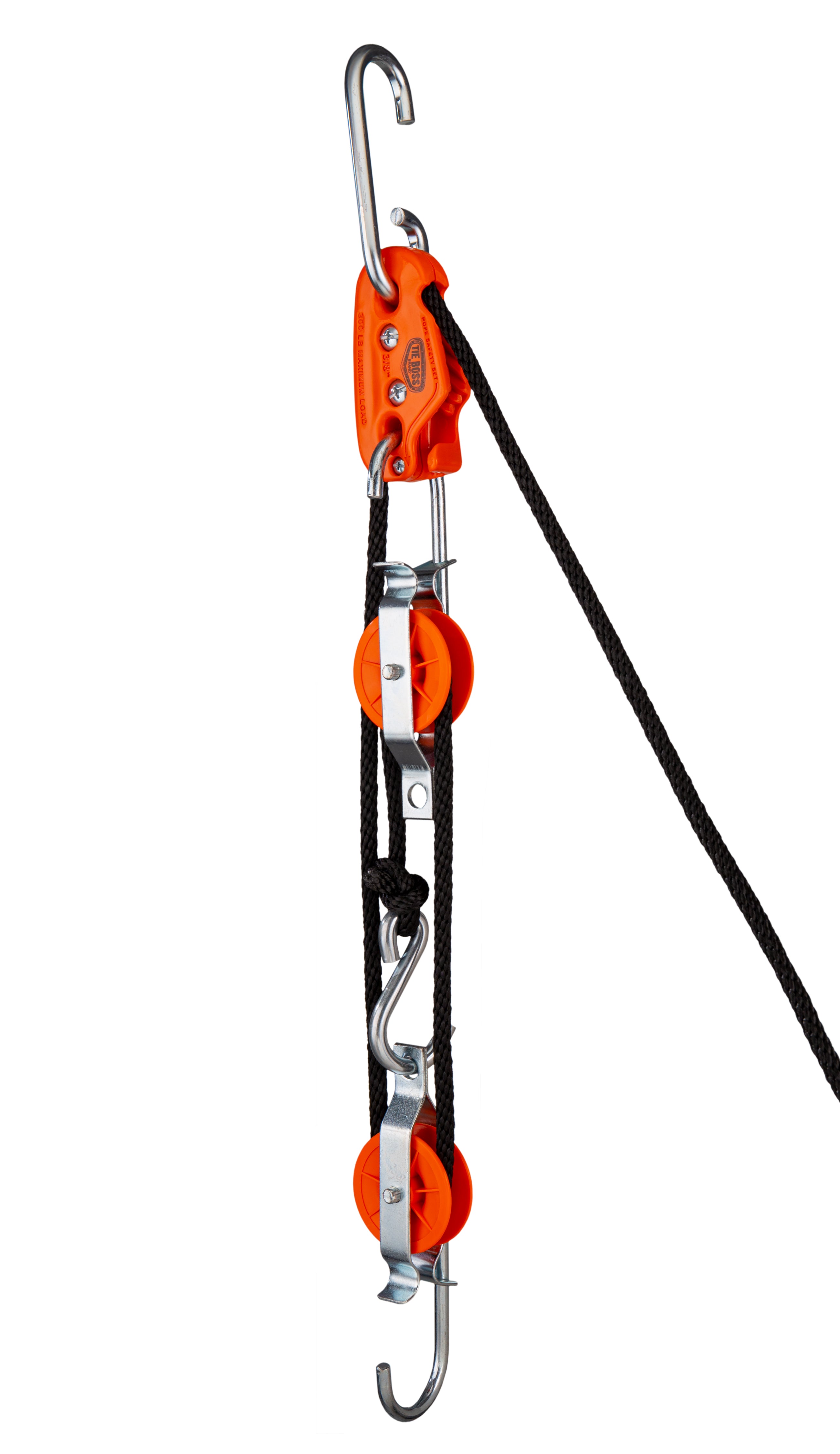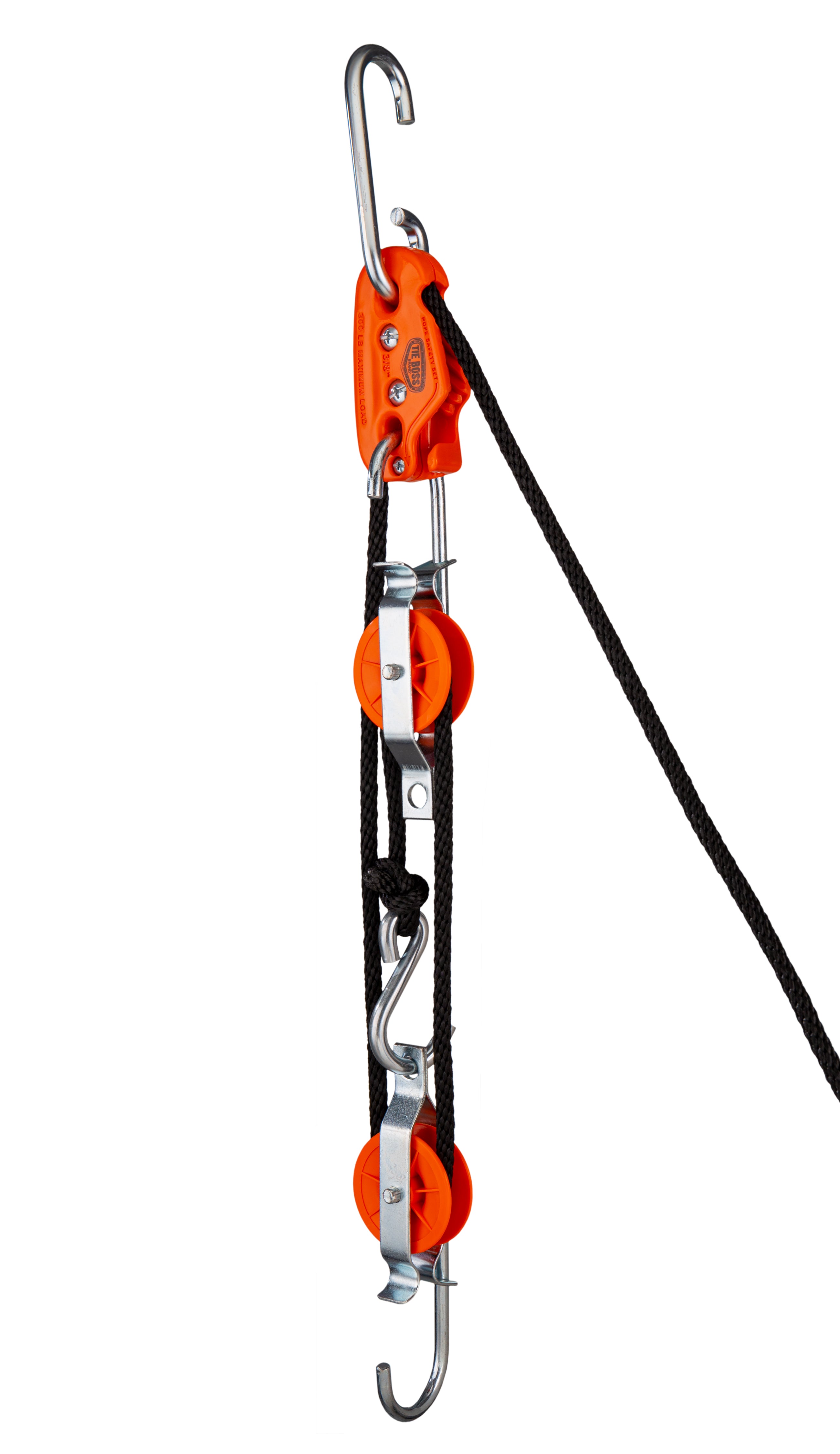 Tie Boss Hunter's Special
Sale price Price $124.99 Regular price Unit price / per
Block & Tackle Kit comes with 1 x 3/8" Tie Boss, 2 Pulleys, 35 Foot Rope, 3 additional 3/8" Tie Boss
Product Specifications:

Maximum load limit: 300 lbs or 136 kgs
This kit gives the user 4 x 3/8" Tie Boss to tie down any ATV etc.
The same 4 x 3/8" Tie Boss can be used to hang 4 quarters of an animal.
Any one of the 3/8" Tie Boss can convert to the Block & Tackle in 3 to 4 minutes.
Ideal for Canoes and Kayaks
The Best Tie Down for Your ATV
Recommended by Hunters
Great for Camping
"The Tie Boss Block and Tackle is simple to use and turns a two-man job into a one-man job. It worked great for getting my buck hoisted up the meat pole."
Larry Russell, Attica, MI
"This is the best block and I have used, and I've been using them for over 50 years! Quality and durability were all excellent, but its best feature is the simple lock and release."
John Davis, Orlando FL



"...I was impressed after trying Tie Boss tie downs last winter. These 3m (10'), 3/8" rope tie downs have no moving parts. The 124kg (275lb) max load rope runs through a patented, serrated jam cleat and either locks securely into place or releases easily with one hand."
Craig Nicholson, The Intrepid Snowmobiler



"What I liked about the product was how easy it was to secure. I could pull it tight to secure it with one hand and could even do so with winter gloves with no loss of effectiveness. Also, releasing the Tie Boss is quite simple as well. Compared to similar products on the market, there are no hard to reach releasing mechanisms on this one."
Jonathan Fassnacht, Military Hunting and Fishing



"I am a champion for this product and tell everyone I know about it. I recently expanded my tool kit to include the Tie Boss block and tackle system. It saves my back in managing a heavy load that I formerly struggled with by myself and once again it is simple to use. You can't go wrong with Tie Boss!!!"
Santo Galatioto, Orange, Connecticut



"By far the best block and tackel I have ever used!"
Richard Baese, Salt Lake City, Utah